4000 feet below the surface of the earth is an abandoned cave discovered many years ago. You'll have to take the long trip down. Hold on tight! It won't be smooth- A lot of bumps and perhaps a few drops. But, it'll be worth the descent. Supposedly, there are 10 crystal artifacts hidden throughout the cold, dark cave. You'll have to work together as a team to navigate and decipher this mysterious collection of puzzles and games left here by an ancient past. You better hurry up! Fresh air is limited! Do you have what it takes?
This is a MOTION BASED EXPERIENCE. Please read disclaimer for more info.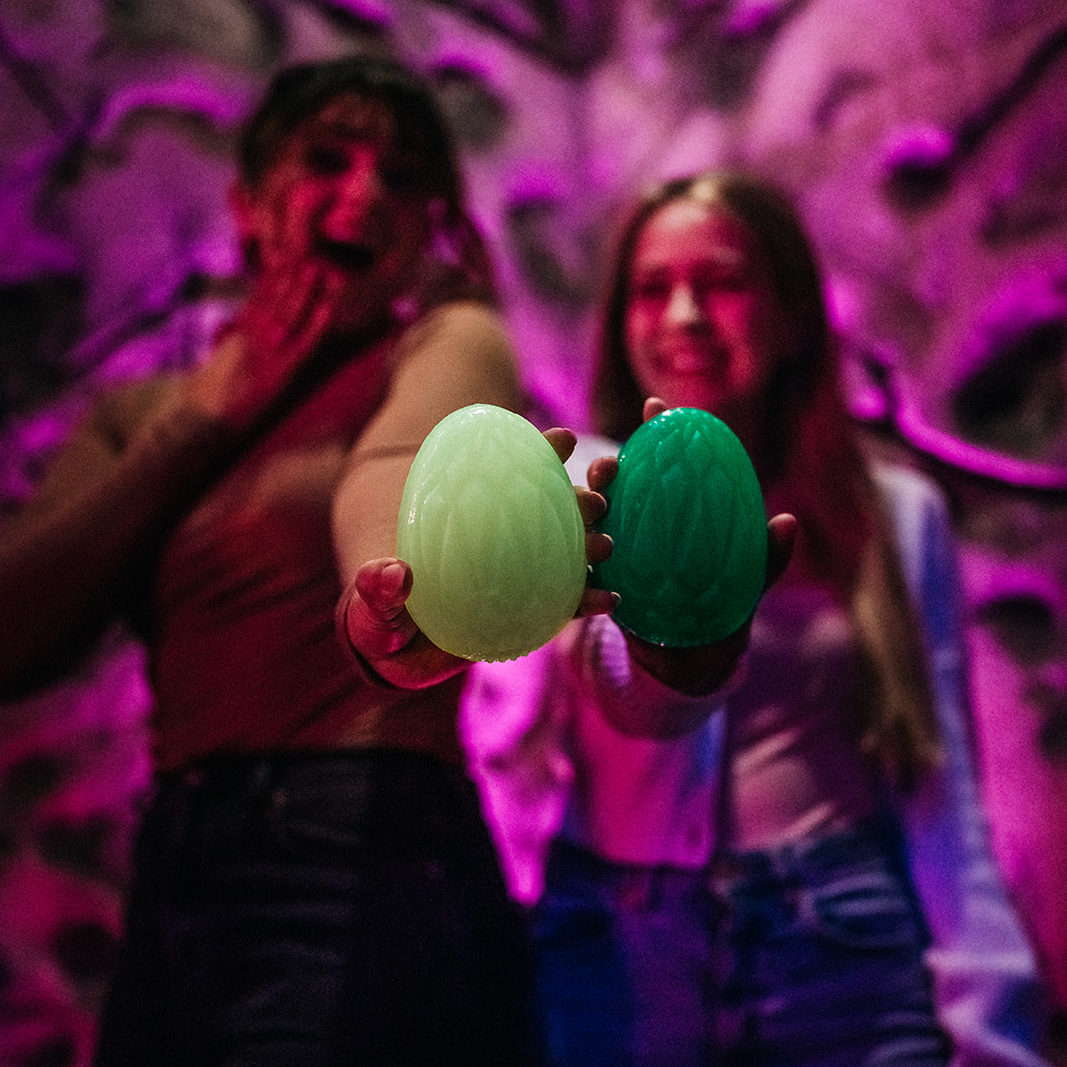 The Descent is a point based adventure, with loads of game content to occupy your 60 minute experience, making it totally replayable to beat your previous score! Your group will always experience the whole game, but the number of points you attain depends on how many challenges you successfully complete within the time limit. The game will adapt to how quickly or slowly you attain your points. If you don't get points as quickly, the story will progress allowing you to discover new areas and new challenges- so you're never bored or standing around.
975 Mid-Way Blvd. Unit 2
Mississauga, Ontario
L5T 2C6