THE NUCLEAR CORE IS ABOUT TO BLOW
It's your very first day as a new hire at the Mid-West Nuclear Power Plant. You're assigned to Reactor 4 – It's old, dark, and grungy, but, it has an immaculate safety reputation… Until today. Something has gone horribly wrong! Reactor 4 has gone into a Code-Red! Alarms are roaring, bells are buzzing and smoke is filling the plant! Intense to say the least. It's up to you to fix all 10 systems and stabilize the nuclear core before it's too late! Do you have what it takes?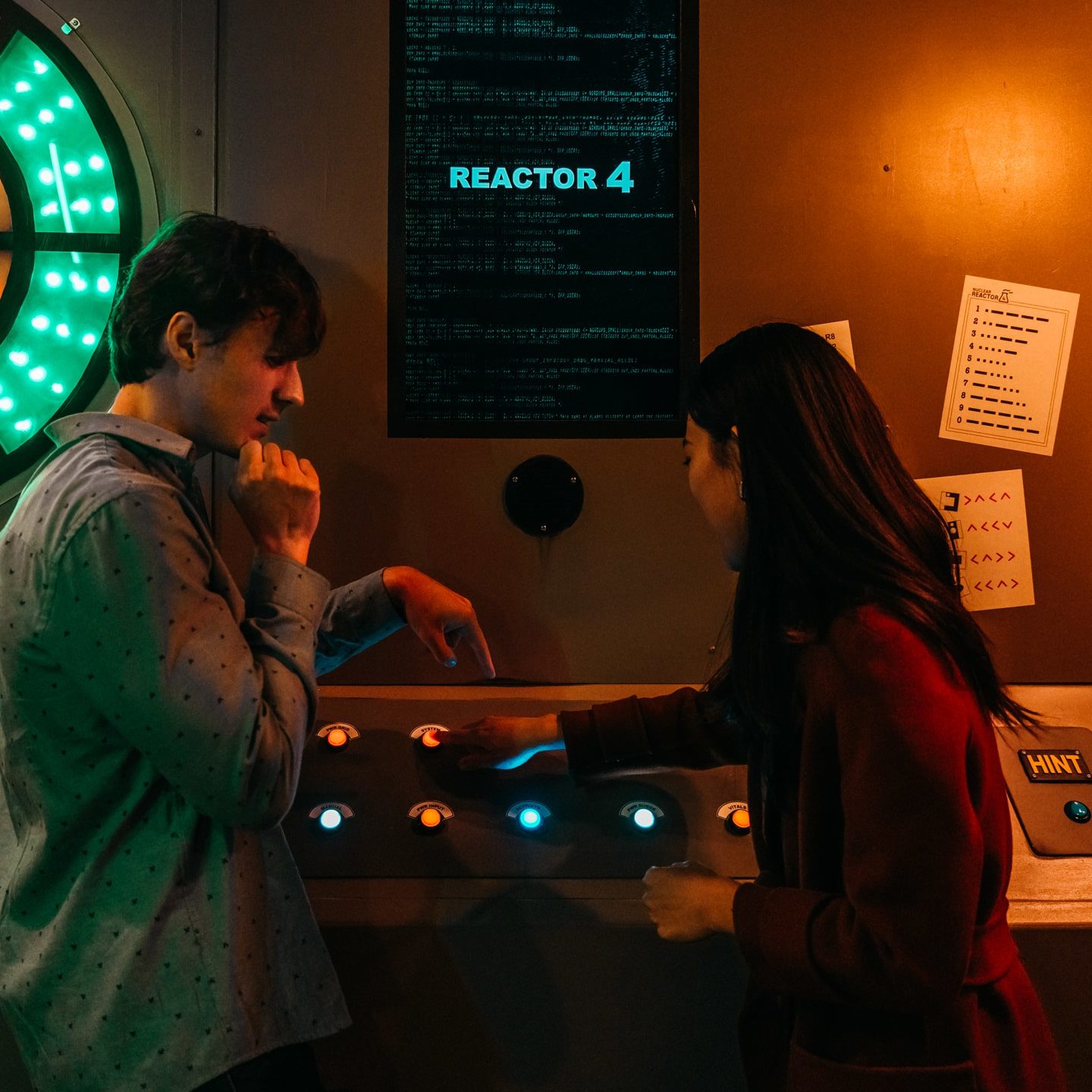 Reactor 4 is a point based adventure, with loads of game content to occupy your 60 minute experience, making it totally replayable to beat your previous score! Your group will always experience the whole game, but the number of points you attain depends on how many challenges you successfully complete within the time limit. The game will adapt to how quickly or slowly you attain your points. If you don't get points as quickly, the story will progress allowing you to discover new areas and new challenges- so you're never bored or standing around.
975 Mid-Way Blvd. Unit 2
Mississauga, Ontario
L5T 2C6